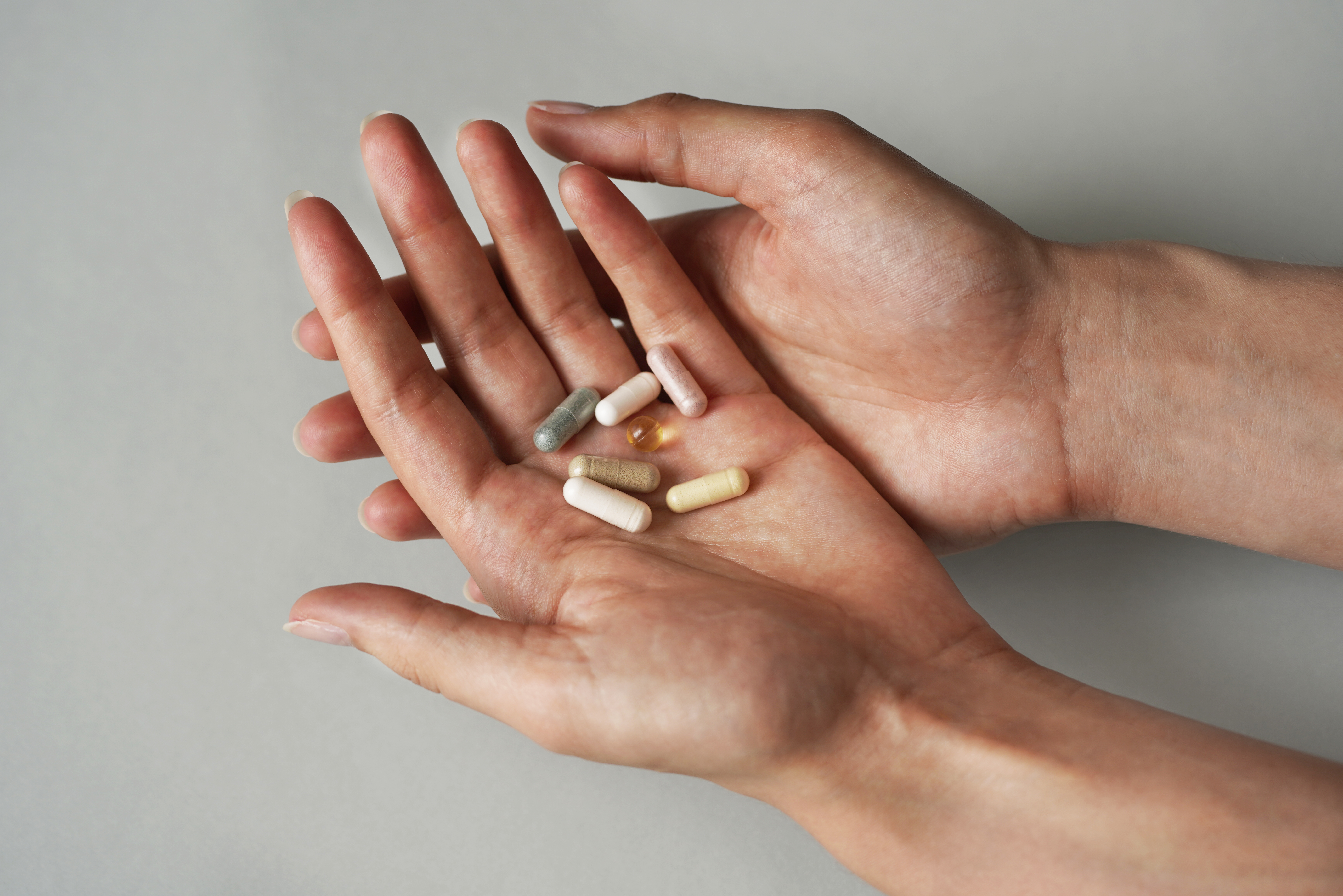 In the interests of transparency and because we are committed to your health and well-being, we would like to inform you that taking food supplements can have undesirable effects. Rest assured, however, that these are generally rare and not serious. We would like to emphasise that most users of our food supplements do not experience any side effects; on the contrary, they derive all the benefits they are looking for.
1. Read the instructions carefully
Before taking our food supplements, we suggest you take the time to read the detailed instructions on the leaflet attached to the back of your box, and in the "My Cuure" tab of your Cuure application. They will give you essential information on composition, dosage and conditions of use. This step is essential to ensure that our supplements are used correctly and to maximise the benefits while avoiding the risks associated with incorrect use.
2. Common side effects
Although everyone reacts differently, there are a number of common side effects that can occur when taking food supplements. Side-effects can affect the digestive system, with stomach upsets, vomiting, nausea, bloating and diarrhoea. Some people may also experience skin reactions such as the appearance of pimples or itching. It is important to note that the above symptoms are not systematic and may vary from one person to another. Each individual reacts according to his or her health, medical history and personal sensitivity.
3. A few precautions to take
To limit these inconveniences, we recommend that you pay attention to the following points:
Do not consume supplements on an empty stomach: we recommend that you consume our food supplements with a large glass of water during your first meal of the day, with some exceptions (Probiotics, White Mulberry, L-Glutamine). Taking them on an empty stomach may increase the risk of undesirable effects on the digestive system.
Remain attentive to the signals your body can give you: when you start a new Cuure, take the time to observe any unusual changes in your body. In the event of persistent side effects,

it is imperative that you stop using the supplements immediately and seek your doctor's advice to identify the cause.
4. Contact us
If you experience any undesirable side effects after using our food supplements, we strongly encourage you to let us know. You can contact our customer service department, as your feedback is essential to help us enrich our scientific monitoring and continually improve our products.
We remain at your disposal to answer any questions you may have.