All the elements of our packaging are fully recyclable: mailer, envelope, box, pouches, brochure & leaflet.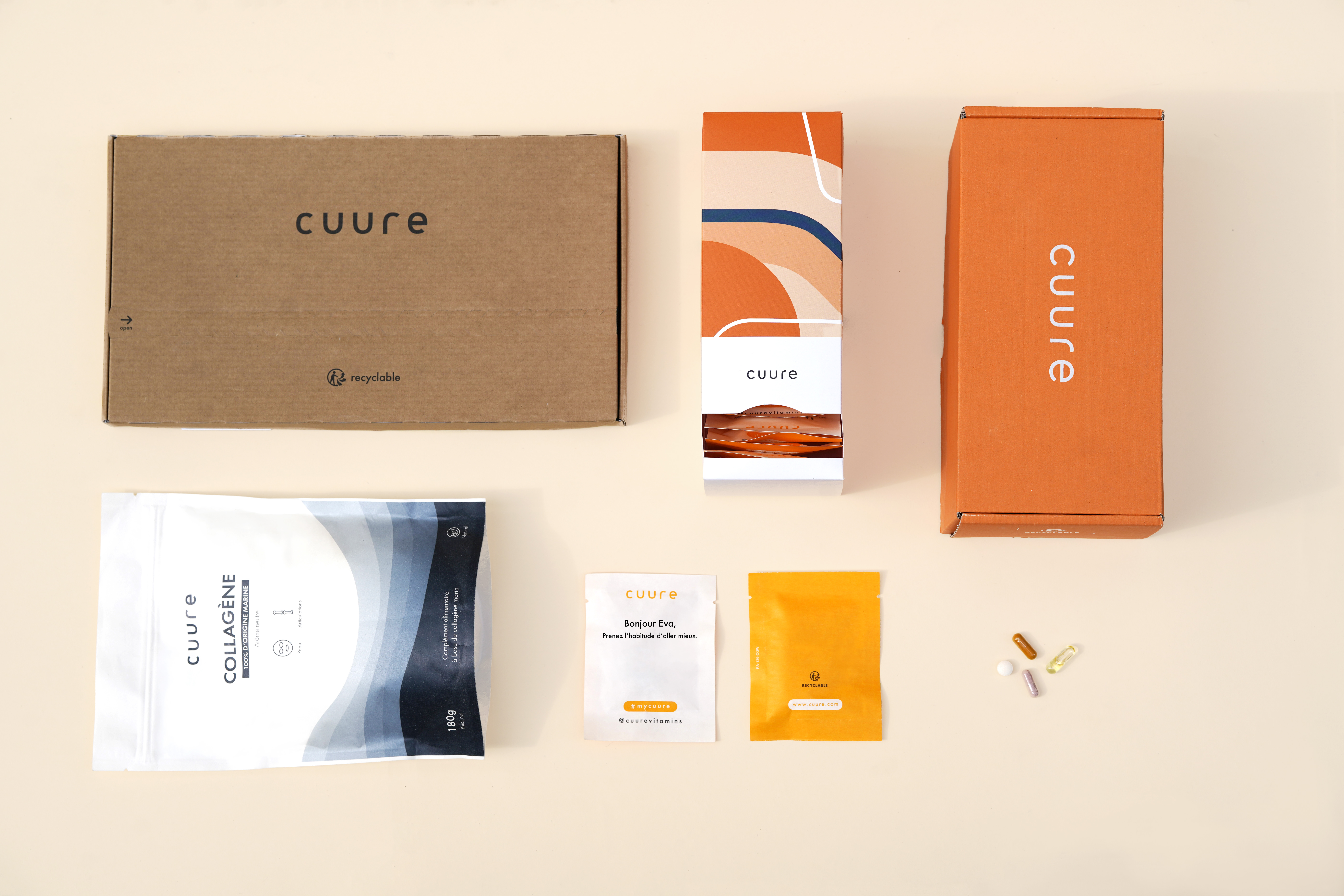 Moreover, our protective pouches combine efficiency and ecology!
They are designed without aluminium or plastic, from a paper base of virgin fibres. The paper is heat-sealable, which means that no glue or other derivatives are used. They are therefore 100% recyclable.
They are made in France and are lightweight, which has the advantage of reducing the carbon footprint of transportation. And they perfectly protect the supplements from humidity, light and oxygen to guarantee you an optimal preservation of their benefits and of your Cuure!