You received a discount code or a referral?
To add it to your order, nothing could be easier!
You just have to follow these steps:
Case 1 - From our website
Watch the video below to see the actions step by step:
1. In your cart click on "+ Add promo code".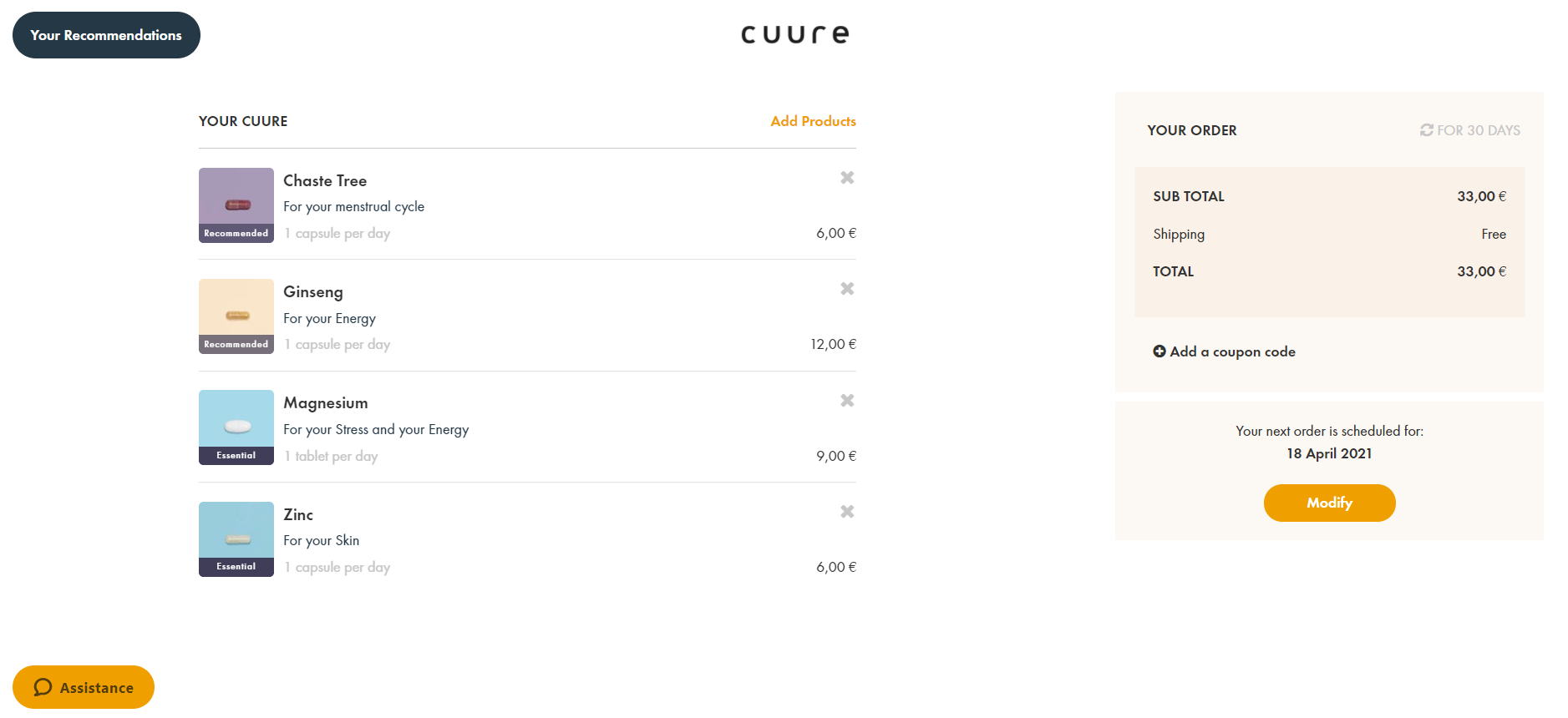 2. Fill in your coupon code.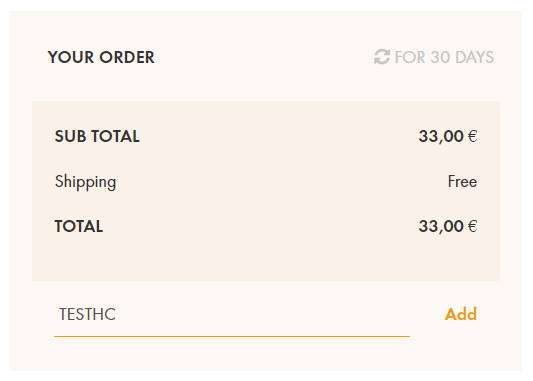 3. Don't forget to click on "Add" again before validating your order. The reduction appears on the price details.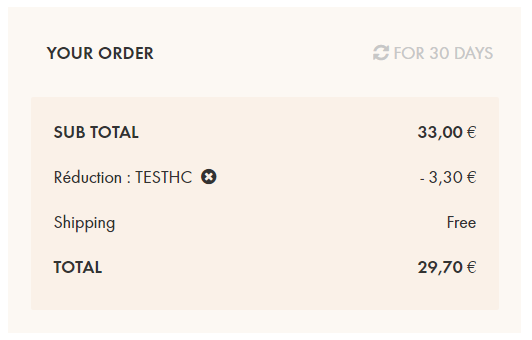 4. You can finally validate your order!
Case 2 - From the Cuure app
1. Go to the "Orders" tab.
2. Click on "Update my Cart".
3. Then click on "Validate my cart".
4. Click on "+ Add promo code".
5. Enter your discount code.
6. Click again on "Validate my promo code" before validating your order.
7. Finally, you can validate your order.