Cuure is indeed a French company based in Paris.
Our supplements are formulated in our own Research & Development laboratory according to the following steps: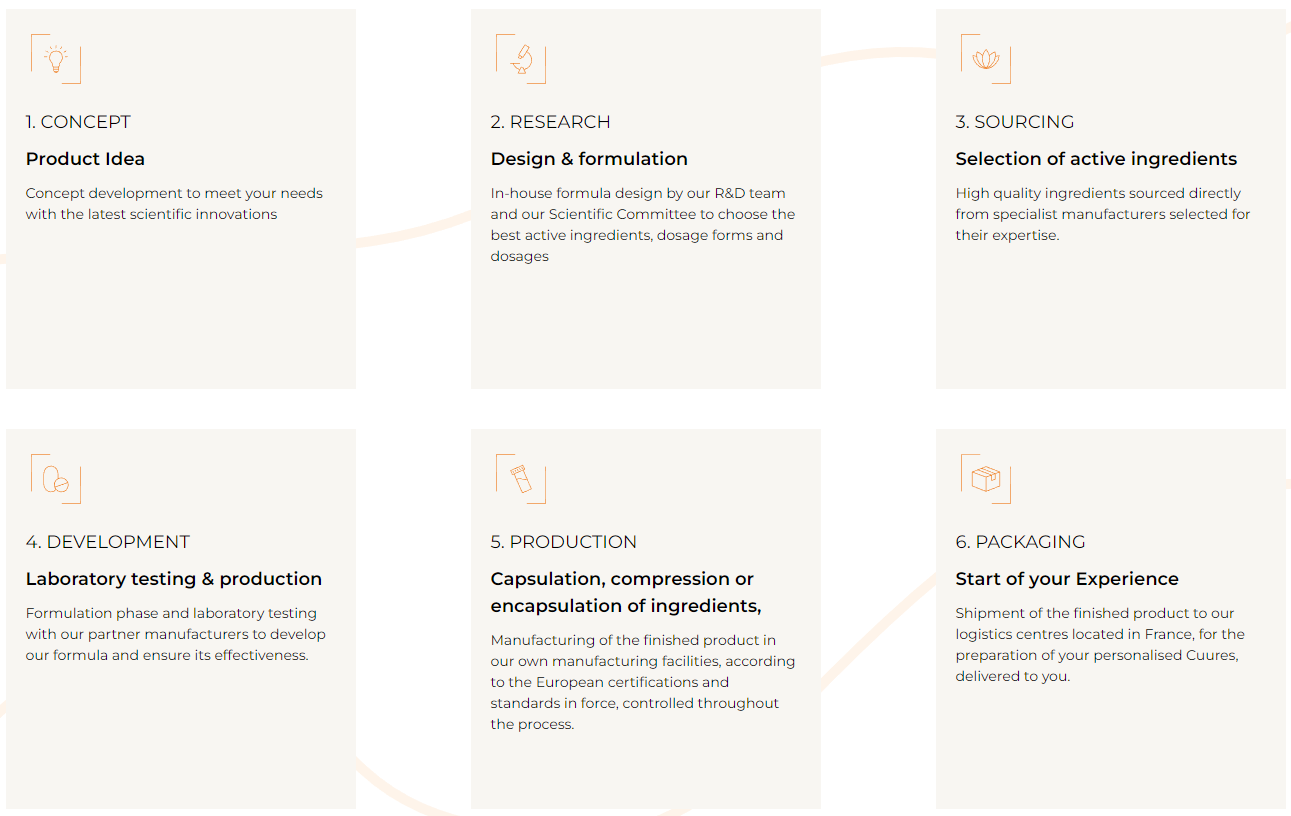 All our manufacturers are ECOCERT and ISO 22000 certified, an international food safety standard, a guarantee of their quality.
Moreover, 96% of our products are made in Europe, and 4% in Israel and Japan.